About ERC
Increase Your Bottom Line, at No Cost to You.
ERC was founded in 1993 to help business reduce indirect expenses in up to 40 different cost categories. These include Telecommunications, Merchant Processing, Office Supplies, Payroll Services, Insurance, Travel among many others. We also analyze a wide set of relevant cost categories that typically slip under management's radar. We are trained to uncover these opportunities and help you capitalize them promptly.
Perhaps, best of all for our clients, is our No-Risk Pay For Performance Compensation Plan. It means that the only way we earn our fee is when cost savings have been fully implemented and documented. There is absolutely no risk to you, the client. No fee is charged unless the company saves money as a direct result of ERC's efforts. Upon implementation of our recommendations, ERC shares the savings with your company during a specified period of time.
No Stone Left Unturned
In today's competitive environment, reducing overhead and costs are as important as increasing sales. A practical, long-term solution is to reduce the outlay for regularly purchased goods and services for which many businesses "unknowingly" overpay.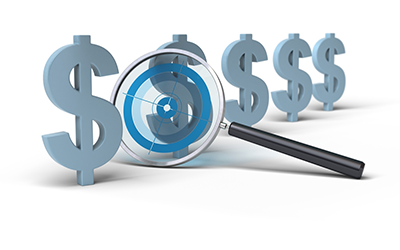 Expense Reduction Coaching targets indirect and consumable expense categories. Then we zero-in on the most common profit leaks, showing you how to eliminate them. This could include negotiating more beneficial terms and pricing with existing suppliers and/or finding equally capable alternative sources.
Even small and mid-size firms can be wasting significant amounts of money on "hidden" expenses.
Individually, any one of these categories may seem insignificant but when combined, they can easily add up to tens of thousands of dollars.
In addition to our core competencies, ERC partners with a select group of expense category specialists from an extensive range of industries. This insures that our clients receive a thorough review of all applicable expense categories.
What our Clients are Saying

"I could not find the time to research which telephone companies were right for me. When you took charge of helping me make those decisions, I was enormously relieved. Thank you for your guidance and the good savings we are now enjoying."
Tangible Results

Auto Dealership saved $180,000 a year